The GRK Symmetry Breaking (a so-called "DFG Research Training Group") is funded by the German Research Foundation DFG since being established in October 2009 and is the only such entity at the institutes of physics and nuclear physics at the JGU Mainz. We are in our second phase since April 2014 and have a total funding of more than 4 million Euros for the duration of 54 months.
Coordination Office
The coordination office welcomes new fellows when starting their PhD in Mainz, especially when they come from abroad. For foreign fellows there will be a thorough support when looking for an apartment, getting a visa and residence permit done, admission at our department and enrolment at the university.
The coordinator is supervised by the director and reports to the steering committee and prepares the meeting of the selection committee.
 GRK Coordination Office 

Postal Address:

Johannes Gutenberg-University Mainz
Institute of Physics - GRK Symmetry Breaking
Staudingerweg 7,
55128 Mainz, Germany
Tel.: +49-6131-39-23 257
Fax: +49-6131-39-24 611
                                                                                          E-mail
Open Office/Service Hours:
Monday - Friday:                                                            09:00 AM - 03:00 PM 
Coordinator
 Dipl.-Volkswirtin Ellen Angela Lugert

Room:
04-128
Phone:
+49 6131 39-23 257
E-Mail
Research Assistant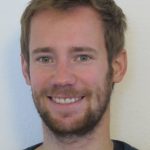 Stefan Alte, M.Sc.
Room:  
05-225

Phone:
+49-6131-39-22 405
E-Mail